About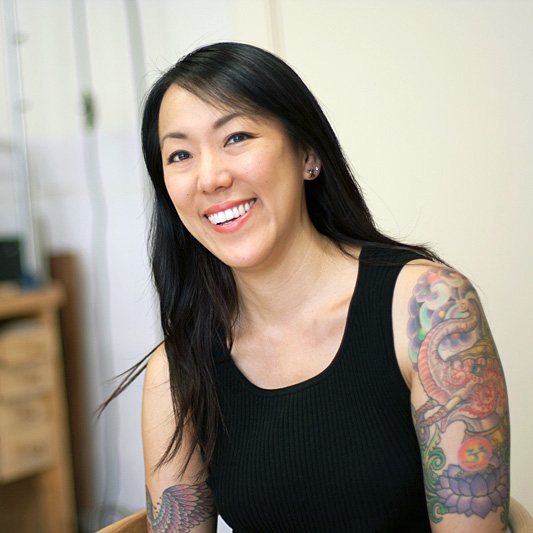 I first began making jewelry as a hobby while living in Australia and working as a market research analyst. I quickly realized that the corporate world was not for me, and turned to jewelry making as a creative and inspirational outlet. After moving to San Francisco, I attended the Revere Academy of Jewelry Arts and went on to apprentice with a master jeweler for several years, where I honed my skills in wax carving, fabrication, casting and finishing.
My approach when designing a piece of jewelry, is to consider the lifestyle of the wearer. I try to transcend the usual demographic lines of masculine and feminine, youthful and mature, to create a unique and timeless piece that will shift easily from day to night. I'm heavily influenced by the clean lines and structure of modern architecture and product design, but I also seek inspiration in organic forms found in nature.
I currently work from my own studio in San Francisco.